28 Jun

To celebrate our #COUNTERIT campaign we are launching a competition!

Five winners will be picked for two prizes: The Research Prize (3 winners) and Creative Prize (2 winners)!Check out the terms and conditions below in our poster!
Due to the ongoing COVID-19 pandemic, GEARING Roles' meeting in Estonia may be postponed or cancelled. However, another meeting will be held in Brussels. Competition winners will win a trip to this meeting, if the one in Estonia is no longer feasible.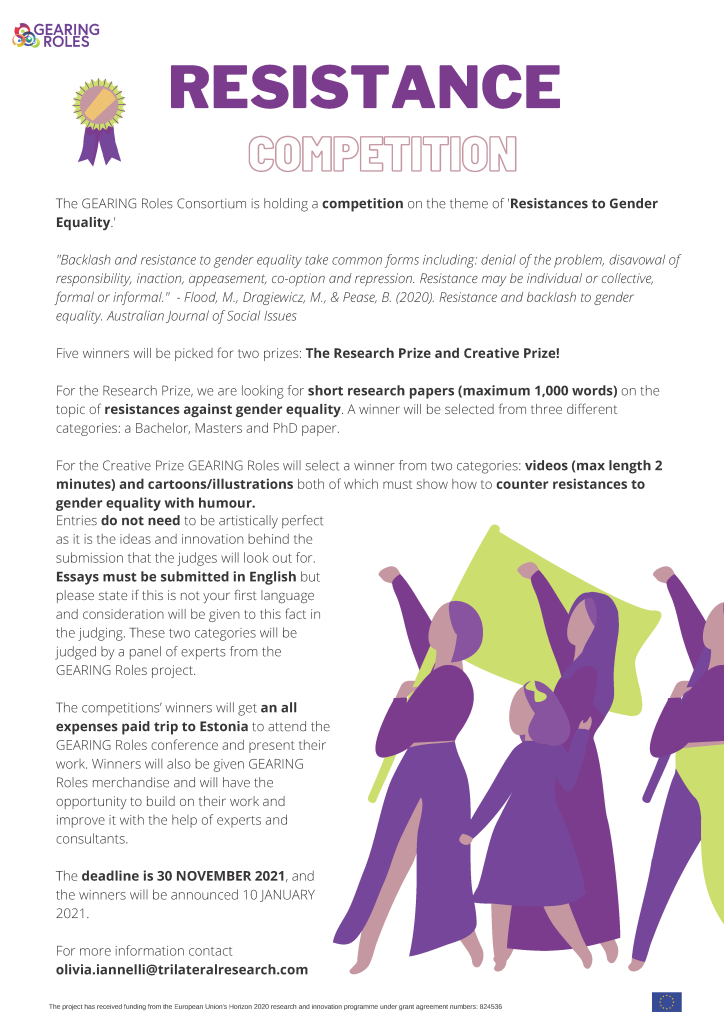 We encourage different writing styles and for visual entries you can apply as a team, but only one of you will be able to travel if you win. The essays should be academic and clearly state their evidence and include references. Any reference style will be accepted. Essays must be submitted in English but please state if this is not your first language when submitting your entry and consideration will be given to this fact in the judging.
The competitions' winners will get an all-expenses paid trip to Estonia to attend the GEARING Roles conference and present their work. Winners will also be given GEARING Roles merchandise and will have the opportunity to build on their work and improve it with the help of experts and consultants.
Please send your entries to olivia.iannelli@trilateralresearch.com by 5PM on 30 November 2021.
When submitting your entry please also fill out and attach the following document with your information. 
If you have any questions, please also email olivia.iannelli@trilateralresearch.com.