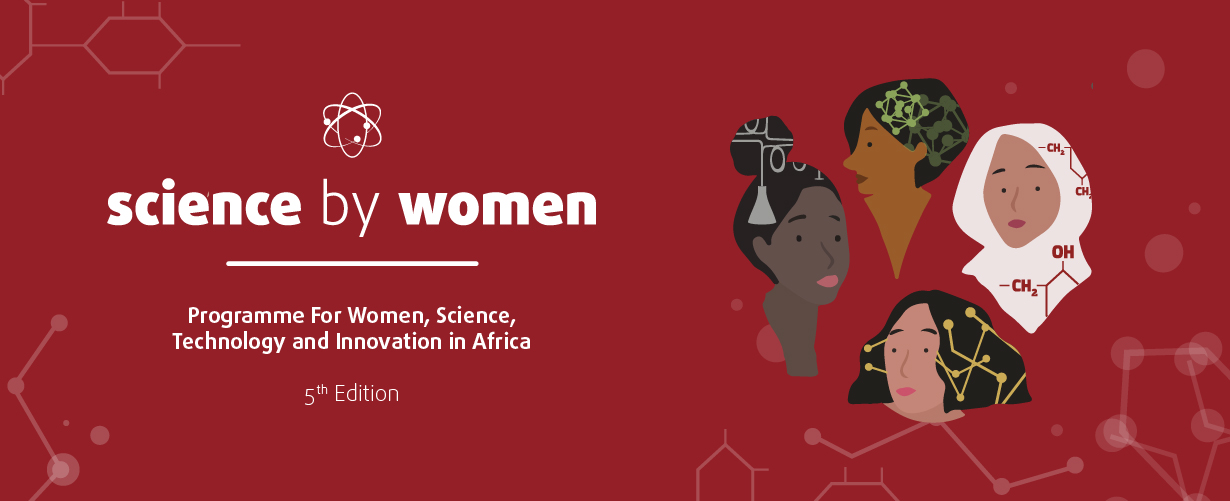 27 Sep

Women in technology: from dream to reality

Since I was a child, I have always tried to follow my dreams, no matter how big they are, or how wild they may seem to society. In high school, I wanted to study computer science at university; simply because I was brilliant at math, I love technology, and I have great logical thinking and problem-solving skills. Although my parents were very supportive, I received a lot of criticism from my family, friends, neighbours, etc. Fast forward five years, I graduated as engineer in computer science with an excellent score. It may seem difficult to rank in the top 1% when you are a girl (in computer science there is 10% female representation) coming from an under privileged community and enrolling in a computer science course. But for me, it was like a piece of cake, as I had all the required qualifications: passion, perseverance, and intelligence.

Shortly after my graduation, I was hired as an engineer to head up an IT team. I supervised IT colleagues (all male), hosted workshops and trainings for non-IT employees, and managed multidisciplinary projects. A few years later, after getting my PhD diploma, I switched from industry to higher education, to work as an assistant professor in the first university of computer science in my native country, Algeria. I felt then I had a very hard mission to accomplish; leaving my comfort zone to speak to a large audience of students in an easy and engaging way, and conducting research on most recent technologies. Through many years of experience, I believe I could polish many of my skills, learn new ones, and mainly open new horizons for my career to grow. In addition to teaching IT courses, I am now conducting research and presenting promising results in international scientific events.

As I continue to challenge myself to reach beyond my comfort zone, I have decided to enroll in an international program where I can share my expertise and gain more knowledge about IT domain overseas. Lately, I have been offered the "Science by Women" fellowship by Women for Africa Foundation (FMxA). This fellowship selects top African female researchers working in technology for a six-months postdoctoral position in one of its Spanish centers of excellence. The main goal of this program is to promote African women's leadership in scientific research and technology transfer and to foster the capacity of the research centers in Africa. I have been hosted in DeustoTech (University of Deusto), working with the "Societal challenges" team on projects related to enabling technology to solve socioeconomic issues. My journey with DeustoTech has been full of good experiences. Not only was I able to present my work and share my knowledge with my peers, I have also been offered the privilege to contribute in European projects that work to solve complex issues (energy and climate change, human wellbeing, eHealth…). I have had the opportunity to work in multidisciplinary teams and bring together many skills for the service of real-world challenges. These experiences will allow me to come back to my community with innovative processes and new perspectives to tackle the great challenges faced by my country. Moreover, on a personal note, "Science by women" has allowed me to foster my leadership skills and take more steps in my professional growth. I was able to take the challenge of living in a foreign country, learning a new language, teaching students from different backgrounds, and interacting with people with diverse cultures.

Because of FMxA and all the exchange programs helping women to have a seat in the table, I could think about my past and my journey: when I was a student, there was a 10% female representation. Now as a teacher in the same university, half of my IT class are women. I conclude that there are more women in this century who, like I, believe in their dreams and work hard to make them come true, no matter how big they are, or how wild they may seem to society.





FMxA is one of the Gearing Roles Associated Partners. It is now launching the 5th Edition of SCIENCE BY WOMEN programme, with the aim to promote African women's leadership in scientific research and technology transfer and to foster the capacity of the research centres in their home countries. Deadline for proposals submission September 30, 2019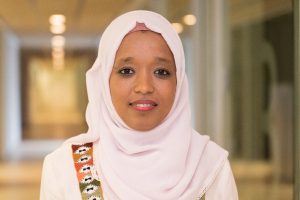 Fatima Zohra Benhamida (@FZBenhamida) has nine years of experience in both scientific research and higher education sectors. She earned an Engineer degree then a PhD in Computer Science from the Higher National School of Computer Science, Algiers (ESI); where she is working now as an Assistant Professor.
Previously, Fatima has worked for three years as Senior Engineer where she supervised network and security systems, managed IT teams, held workshops for non-IT users, and worked as board member for ISO certifications program.
During her working hours as a teacher and researcher, Fatima shares her many years of expertise in topics related to project management, web development, Internet of Things, and communication reliability. She extends the time dedicated for learning during her volunteering actions by getting involved in many non-profit events. As a frequent speaker, she gives talks and workshops focusing on youth empowerment and promoting girls in the STEM field, especially for those in under-served communities.
Fatima is an active person who has participated in many international research projects and has contributed in well distinguished scientific conferences. She has been crowned with many awards (Best thesis paper award, Finalist at best thesis competition, doctoral and post-doctoral fellowships…). She has also represented Algeria in many worldwide programs; such as Techwomen 2017 which selected 100 women over 4000 applicants for a 5-weeks fellowship in Silicon Valley, Microsot Ignite 2018, the busiest event open to public, and Science by Women, a fellowship offered to top African scientific female researchers.