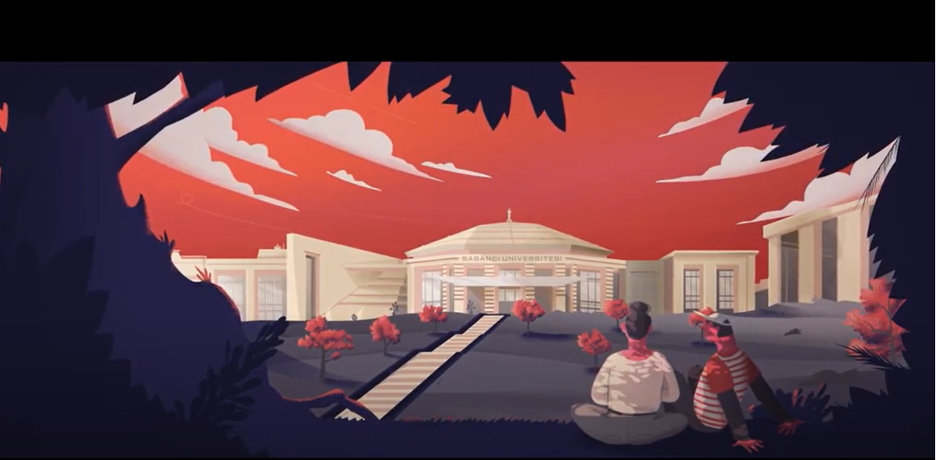 27 May

Where is Gender in Teaching Online: Some Reflections at a First Glance

Since the majority of the world has begun implementing physical distancing measures our lives have become filled with many novelties. One of these is the fact that at Sabanci University in Istanbul we are now conducting our classes online. This switch to online platforms, makes us reflect on how this is affecting teachers from a gender perspective. It is very early at this point to make analyses, but it might be a good idea to reflect on our initial observations. Here are the reflections of three women working in different departments at Sabancı University.

"I have to admit I freaked out at the outset. I had never taught online before; I am particularly clumsy when it comes to adopting new technologies; and I was convinced 'online' could never match face to face environments. I aim (though not sure how successfully) for students to learn from each other rather than me – a basic tenet of feminist pedagogy and I couldn't imagine any ways in which students can be made to learn from each other online. GoogleMeet allows only one person to speak at a time. In my first GoogleMeet class, I kept staring at my own moving lips in speaker view, I was a bore to my own listening self… Zoom luckily has breakout rooms by which you can divide the class into groups for discussion. The instructor can move between these rooms but it's nothing like having a bird's eye view of all the small-group discussions going on at the same time, as you would in a physical classroom. The loss of control panics me – and also makes me question my pedagogy: perhaps it was not feminist enough, perhaps I depended on establishing a form of sovereignty in class. As I click to be carried between breakout rooms and I have to wait to be connected ('this may take several moments'), it dawns on me that my absence may not be disruptive to students' learning but perhaps even be conducive. I am not there to put thoughts into their mouths, perhaps my invisibility will free their minds… I have this idea that Zoom needs to add a feature for breakout rooms to allow or deny entry of the main room host: it would be a brilliant twist if I had to ask for permission to lurk behind their conversations. This is of course the story of my graduate class, members which need less structure than my undergraduate class (or so I seem to assume). I did worry more about undergraduates in this process. How do I make sure they do not get lost in online meetings? It was then I realized I could tap into the online education community who had already invented and tested methods, compiled strategies, and was sharing them bountifully with the rest of us who had just stumbled onto online education. It was among these resources that I came across Chick and Hassel's "'Don't Hate Me Because I'm Virtual': Feminist Pedagogy in the Online Classroom" and decided to imagine the possibility of improvement online education may offer, rather than the impediment. Now, I try to provide more orientation to students than I did before and I think it has helped some to participate more when we actually meet online. The funny thing is, a couple of students who used to hide in their chairs and immerse themselves in their cellphones have taken more interest in the course than before. I have the feeling they are still looking at their cellphones but now watching me there. A striking reminder that people learn in different ways, that online learning may even be easier for some young people than offline, and that perhaps it is our responsibility to bridge online and offline even when business returns to usual.

I am an instructor at Sabanci University. I am teaching an integrated science course for freshmen. It was the sixth week of the Spring semester when the first COVID-19 case was announced in Turkey. I remember that it was very hard to get the students' attention in class that week. To be honest, I was also not very comfortable. All I did was advise students not to panic but rather, follow the instructions given by health experts carefully. A few days after, we were informed that all the universities in Turkey will be closed for three weeks. We had no idea what was going to happen after this period.

All students went home except the international ones. At the end of the first week of this break, we were told that we would have to resume teaching online. It happened just within a few days, and most of us did not have any remote teaching experience, including myself! Now, we are finding our own ways of online teaching, the one that we feel comfortable with and the ones that suit us best. Remote teaching/learning is challenging for us, but it is also a challenge for students. I have observed that some of them are able to adapt themselves easily. They attend lectures and submit their assessments regularly. However, there are still a number of students that I have not seen online. I hope they are doing okay. For the last three weeks, I have been staying at home. I brought my office computer to my house. I am only going out for a walk occasionally around campus. I am kind of glad that I am living alone and there is no one that I need to take care of (except myself) these days. I am able to arrange my working hours as I wish. I can hold online meetings anytime. I cook whatever and whenever I want. However, when I talk to my friends who are wives and/or mothers I see that their responsibilities are extensive. Some of them are trying to work from home, take care of the kids, cook, keep the house clean.. all at the same time! Also, I have seen on the news that domestic violence against women has increased in these self-quarantined days. I am really concerned about this situation, and I am afraid as we keep staying inside this will ascend. I hope social security experts will take solid action in order to prevent the escalation of domestic violence. On the bright side, nature is taking a deep breath in the absence of human beings! Air quality is getting better and better. Animals are enjoying the environment as they wish. Plants are growing freely, no one is trying to cut them into a certain shape! Nature is becoming natural, as it should. I hope we all learn our lessons in terms of saving our habitat when these days come to an end.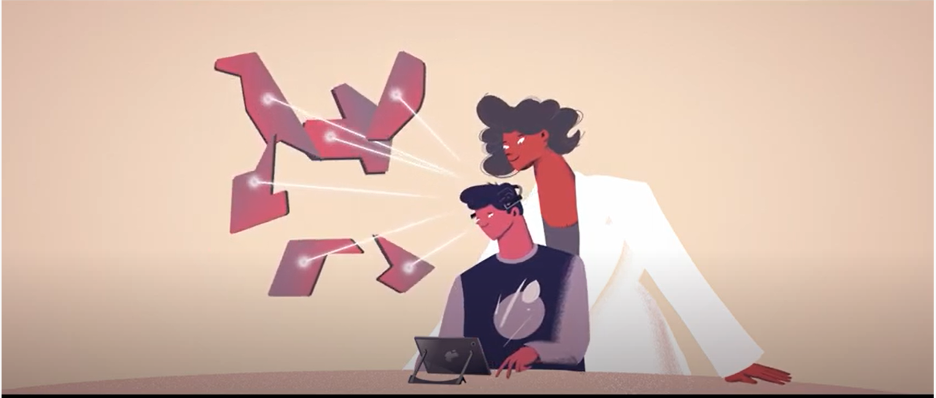 I co-supervise a project on cyberbullying and gender for first- and second-year students. The first time we held a Zoom meeting with the students, we opened up the meeting with check-in questions, trying to adhere to some sort of feminist pedagogy. By doing that we wanted to have a sense of how they were doing, whether they felt comfortable with the school going the same as it did before, but that didn't really work, they were not eager to talk about how they felt about the whole situation within that virtual environment. When moving on with the class, they did not want to turn on their cameras, which I did not expect to be a problem beforehand. As we went on, I found it very difficult to concentrate on talking to blank screens and muted microphones and got distracted a lot. As we were ending the meeting, we asked the students waggishly to be prepared to turn on their cameras next time, saying although we cannot oblige them to do so, we would appreciate a lot to see actual people in front of us. Later I asked myself many questions: Is it fair to ask students to turn on their cameras, what should we do if they're having troubles with being stuck at home with god-knows-what circumstances, is it fair to ask them to go on with the workload as before if now they have extra caring work to do at home, what if they don't want to expose what their home looks like, is it okay to push some of these students who would come to class well-dressed and made-up, to turn on their cameras to reveal perhaps bare faces and home attire , especially when talking about cyberbullying and gender? Also, was I undertaking too much emotional labor as a woman, while these students are adults who can easily express any hardships they're dealing with, if they want to?
By Sabancı University