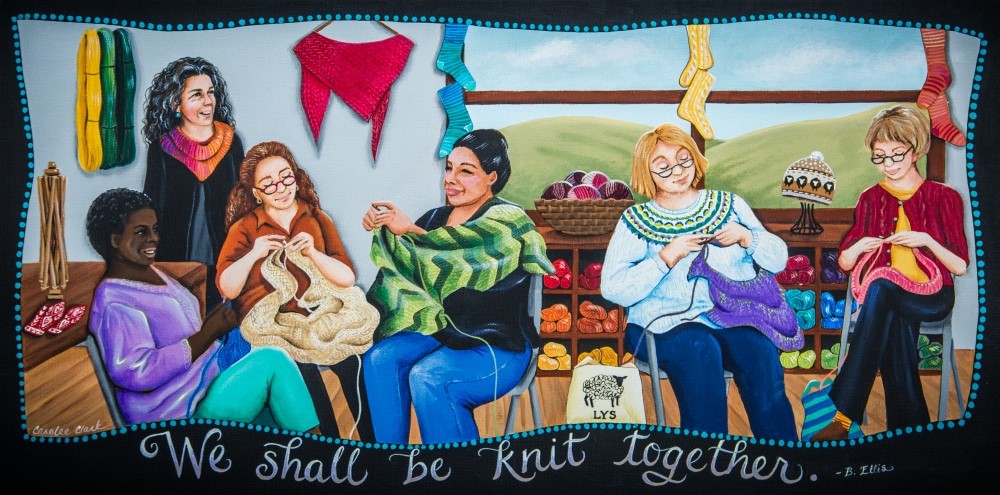 11 Sep

Weaving institutional change: feminist networking to achieve gender equality in academia

From its inception in the proposal-drafting phase, GEARING Roles partners bet on achieving institutional change through knowledge exchange and "learning by doing". The European Commission has been funding institutional change projects since FP7, and therefore, there were so many actions and initiatives, toolkits and resources to learn from and get inspiration. Building on resources gathered in the GEAR tool, we designed the "pairing visits" precisely to enable knowledge exchange between GEP (gender equality plan) implementing partners and to engage leaders of the organizations in the change process with the help of our supporting partners. We are also privileged to share this path with so many "sister projects" that inspire our work and share with us the commitment and enthusiasm to achieve gender equality in HEIS.

However, it is also important to step outside of the daily inertia of EU-funded projects and look around to see how gender equality is tackled in other institutions and contexts. This summer I had the opportunity, as IASH–genderED nominated fellow, to exchange also with colleagues from the University of Edinburgh and learn from their expertise and experience. My fellowship, as academia in general, was impacted by COVID-19, but even under these circumstances, I have been able to learn and get so much inspiration. Particularly, I found especially stimulating genderED's approach to gender mainstreaming in teaching and research, which is sometimes pushed into the background of GEPs, relying on the commitment of the researchers engaged.

genderED is a "virtual space to showcase excellence in teaching, research and Knowledge, Exchange, Impact (KEI) in gender and sexualities studies at University of Edinburgh, and to promote connectivity and interdisciplinarity". Thus, genderED and GEARING Roles share goals and objectives, and there are many interesting initiatives in Edinburgh that each bring their own approaches and ideas on how to foster gender mainstreaming in HEIS. genderED builds on three main axes: teaching, research and connections.

GEARING Roles GEPs implementing partners identified in their Institutional Assessments that most of the time, the inclusion of gender and the revision of curricula under a gendered lens relies on the willingness of teaching staff, who sometimes find it difficult to learn how to improve their syllabus and fulfill all required criteria. The genderED directory of more than 80 courses across 10 schools provides a complete example of how different disciplines can mainstream gender and diversify the curriculum. I found especially relevant the course Understanding Gender in the Contemporary World, which provides an "overview of the major issues at stake in the study of gender relations from a broadly social science perspective. It introduces students to gender studies as a theoretical field of investigation, examining key concepts and debates in the field". What I found particularly attractive about this course is that it was co-created with students and the Edinburgh University Students' Association as part of the University's evolving Gender Initiative – and it is open to undergraduates from across the University. This could be a really interesting way of engaging students in our actions and processes, which is sometimes one of the most challenging parts of the GEP implementation.

Another initiative is Teaching Matters. It is a website, blog and podcast repository for "debate about learning and teaching, for sharing ideas and approaches to teaching, and for showcasing successes". This resource has also brought attention to students´ perceptions of gender and diversity, how to make the curriculum more inclusive, and feminist teaching, showing that it is possible to engage students in the debate.

Another example of collaboration among staff and students is the EqualBITE book. The book is a "collection of recipes, photos, illustrations and articles" about the University's work related to improving gender equality. It not only contains material related to including gender in teaching, but also on topics such as the gender pay gap, bias in the REF, career development and how to deal with the drip-drip-drip of everyday sexism in language.

The second pillar of genderED is research, with a repository of projects and publications and a searchable directory of gender and sexualities researchers. These tools enable researchers and students to explore the breadth and depth of the research being carried out in the area of gender and sexualities, showcasing the expertise of different schools and departments on the topic.

Finally, making connections is the third axis of genderED projects. Under this section, they highlight the interdisciplinary connections among researchers and schools and they share information on social networks. They also foster other initiatives, such as the Gender Politics Reading Group, led by Rebecca Hewer, which has allowed me to participate in engaging discussions and exchanges.

The structure and functioning of genderED reminded me of the work we develop in University of Deusto´s Gender Interdisciplinary Platform, which is also a dynamic vehicle that teams up experts from different areas of knowledge with the dual purpose of fostering collaboration and integrating existing expertise to address society's emerging challenges on gender issues.

Making these connections and building networks is essential to achieve this goal. Connecting the work and ideas that we are developing in different institutions and settings allows us to enlarge our set of tools and best practices; moreover, these connections weave a web of commitment and sorority that is essential to achieve institutional change, but also to care for change agents and avoid gender fatigue. I am really thankful to Prof. Fiona Mackay for her care and support during this fellowship, and to all IASH staff for their kindness and availability.

genderED and Gearing Roles have started their "collaboration web" that will be materialized in forthcoming shared events and hopefully future research collaboration. Stay tuned for more information!