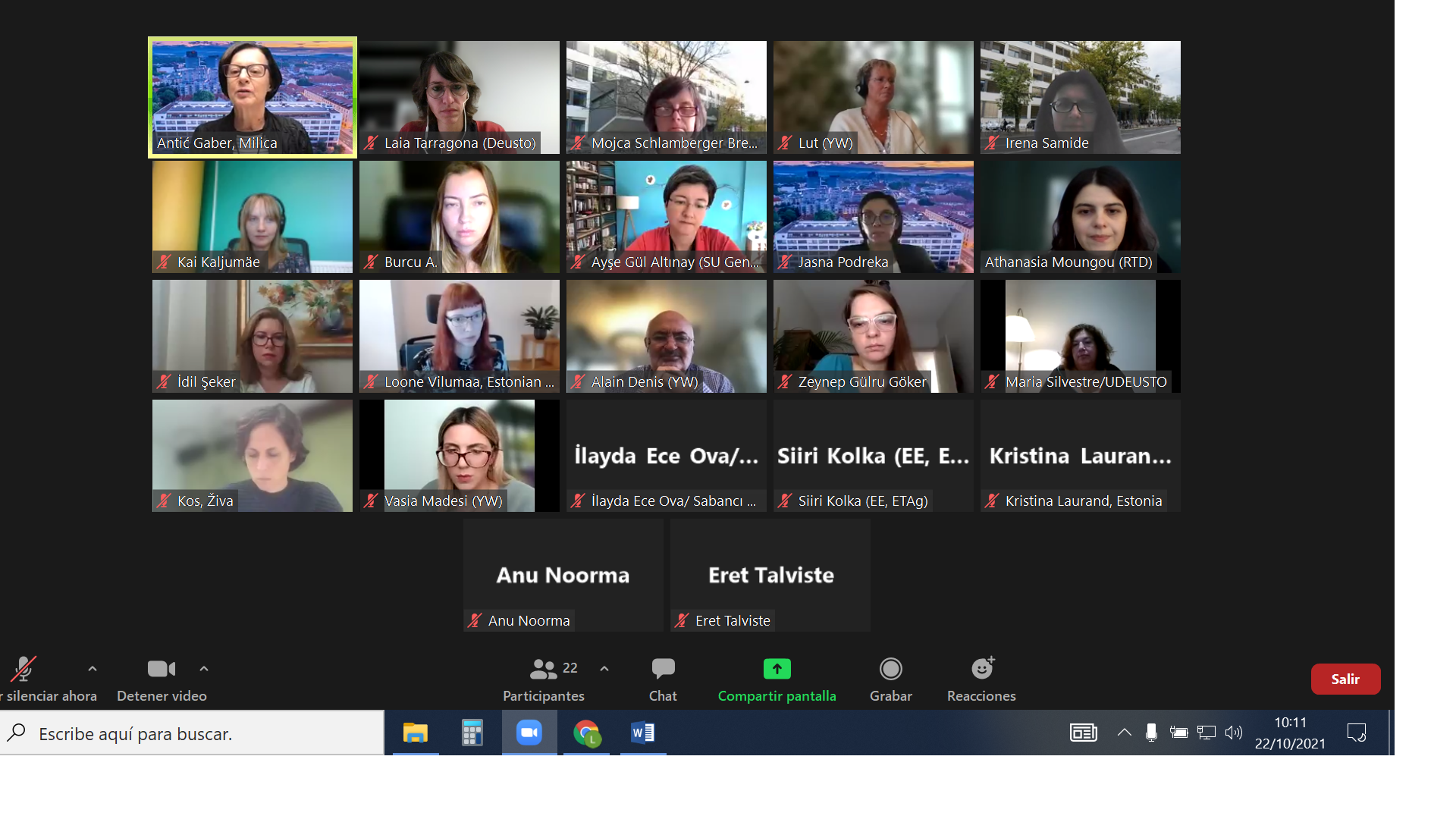 08 Nov

Gearing Roles Pairing event

On the 22 October 2021 the Faculty of Arts of the University of Ljubljana held a Gearing Roles Institutional Pairing event, attended by Sabanci University and the Estonian Research Council.

Institutional pairing events are an opportunity for the project's participating institutions and other organisations to share best practices and lessons learnt, while building long-term relationships. By mobilising their leadership and other staff members in these events, GEARING-Roles partners take a step towards commitment and ownership and change. Through the development of peer-to-peer learning processes, Gender Equality Plan (GEP) implementing organisations address both the opportunities and limitations of their plans' implementation processes and promote debate and exchange of experiences between representatives of organisations, independent experts and other relevant stakeholders.

The session's themes were sexual harassment and sexual violence, and gender in research and the curricula. The session began with a presentation from the Faculty of Arts of the University of Ljubljana, Sabanci University, and the Estonian Research Council in which each institution described their GEP and the participatory and co-creative processes in its design and implementation.

With regards to sexual harassment and sexual violence, the group agreed that it remained an issue in their institutions. They discussed the need for clear protocols that guarantee quick and transparent procedures to counter it. The group also agreed that getting the support of those in higher ranking position at the university was important to advance equality actions and that these pairings were important to reinforce institutional commitment.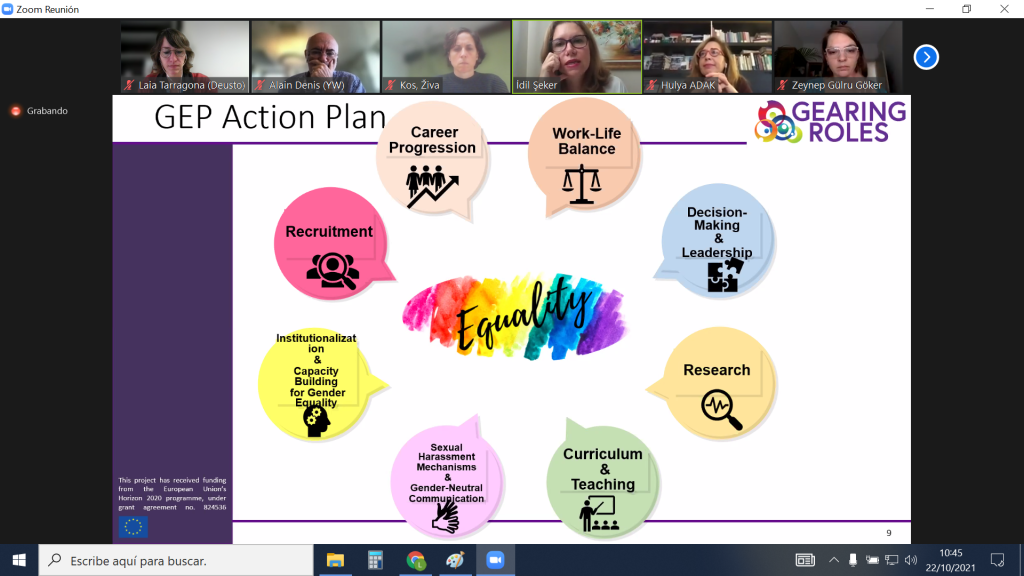 The group also discussed several challenges their institutions faced with regards to sexual harassment and sexual violence. Many felt that there was a lack of awareness on the issue, as well as unclear protocols or procedures to prevent it, and a lack of disciplinary options for harassment acts that cannot be categorized as criminal offense. Some were concerned about false reports and misreporting, but it was pointed out that by focusing on this issue we run the risk that people underreport.
With regards to Gender in Research and the Curricula, the group discussed different activities to raise awareness of gender equality while also acknowledging the importance of liaising between different departments and people. Students also, play a huge role in pushing this agenda forwards. Participants made a distinction between curricula and teaching and mentioned the need to look at teaching practices for different subjects. But more importantly many felt that gender equality in teaching and research needs to be positioned at the heart of the institution's culture.
However, similarly to sexual harassment and sexual violence, the group face challenges in incorporating gender into teaching and research. These included the fact that gender mainstreaming very much depends on the individual interest of professors as its not mandated; and that some departments do not feel the need to include it. However, if it were to be mandated from the top down, there is a danger of it being perceived as patronising.
We are excited for our next pairing event, where our other partners will get the opportunity to discuss lessons learnt, resistances and how to overcome these.