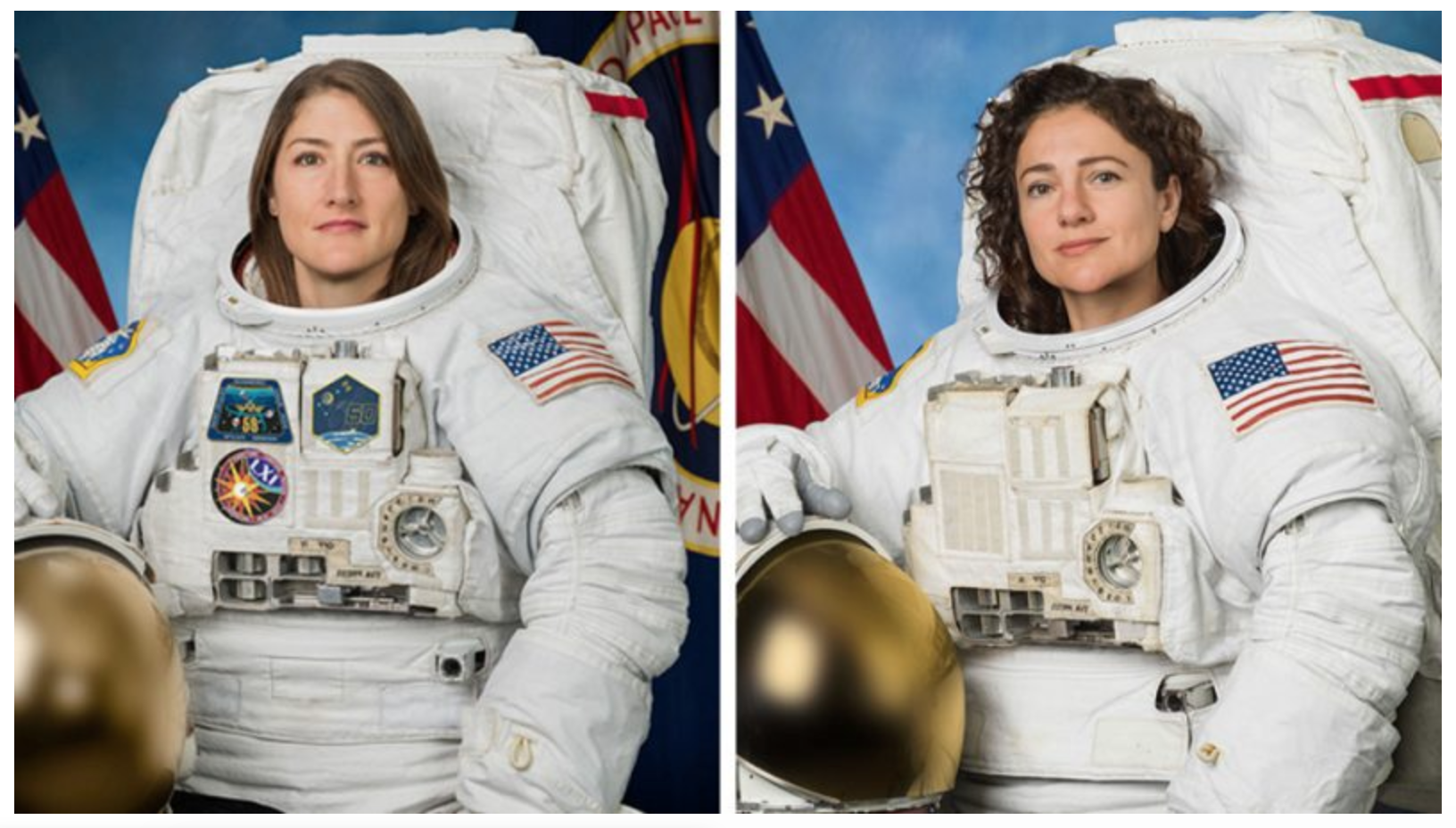 31 Jan

A new decade for Gender Equality: reflections on the past 10 years

As we start a new decade in 2020 and the second year of the GEARING Role's project it is important to reflect on how far we've come in truly achieving gender equality and the empowerment all women and girls and thus how much further we have to go to truly accomplishing Goal 5 of the Sustainable Development Goals by 2030.

In light of this, this blog will seek to highlight the 20 Key Feminist Moments of the decade spanning from 2009-2019, to celebrate 2020!
In October 2019, Christina Koch and Jessica Meir took part in the world's first ever all-female spacewalk.
Ursula von der Leyen was elected the first female European commission president in 2019.
The #MeToo Movement erupted in 2017 and created a global movement providing women with the strength to speak about harassment and abuse.
On the 25th May 2018, Ireland held a referendum in which 66.4% of people voted to repeal the Eighth Amendment which prohibited abortion.
Sweden introduced a gender-neutral pronoun in 2015.
Kate Bouman developed an algorithm which helped to create the first ever image of a black hole in 2019.
Young women continue to fight for equality, climate change, freedom and human rights. Greta Thunberg, is one such activist who has inspired people across the world to take part in climate strike and in 2019 she became Time magazine 'Person of the Year', Emma González, also rose up to speak about gun following a shooting at her school in Parkland, Florida in February 2018, in 2012 Malala Yousafzai was shot for speaking out publicly in favour of women's rights to education and was awarded a Nobel Peace Prize in 2014 in recognition of her work. In 2017 at age 17, Amika George launched the #FreePeriods campaign to raise awareness of period poverty. In 2015, at age 13, Marley Dias became the founder of #1000blackgirlbooks, a campaign that sought to donate 1,000 books to her peers that featured black girls as the main characters. Other inspirational young girls included Mari Copeny, Yara Shahidi, Sophie Cruz and Shamma bint Suhail Faris Mazrui.
Women all over the world marched for equality and human rights. For instance, thousands of indigenous women mobilized in 2019 in in Brazil as part of the country's first Indigenous Women's March. In 2016, on the 3rd of October, thousands of women in Poland, protested the governments' proposal to ban abortion in all cases, the protest led to the Polish parliament backtracking and rejecting the ban. In June 2015, women in Argentina took to the streets to protest the killing of 14-year-old Chiara Páez, who was beaten to death by her boyfriend while pregnant. Women's march was also launched in 2017 as a protest to the newly elected President Trump, it is now a global movement which occurs every year.
In 2019, at age 34, Sanna Marin became the youngest Prime Minister in the world when she was appointed as Prime Minister in Finland.
Various women won Nobel Peace Prizes from 2009-2019, including Ellen Johnson Sirleaf from Liberia, Leymah Gbowee from Liberia, Tawakel Karman from Yemen in 2011, Alice Munro from Canada in 2013 for literature, May-Britt Moser in from Norway, in 2014 for Physiology and Medicine, Malala Yousafzai for Peace in 2014, Tu Youyou, from China in 2015 for Physiology and Medicine, Svetlana Alexievich from 2015 from Belarus for Literature, Donne Strickland from Canada for Physics in 2018, Frances Arnold from the US for Chemistry, Olga Tokarczuk from Poland for Literature and Nadia Murad from Iraq for peace also in 2018. In 2019, Esther Duflo won a Nobel Prize for economics.
In 2011, Beyoncé headlined at Glastonbury, being the first woman to do so in 20 years.
In 2014, The Council of Europe Convention on preventing and combating violence against women and domestic violence (Istanbul Convention) came into force and marked the first legally binding international instrument on preventing and combating violence against women and girls at international level.
In 2011, several women protested with their cars, on the 26 September 2017, King Salman of Saudi Arabia issued a statement in which he recognised the right of Saudi women to drive.
New Zealand PM Jacinda Arden takes maternity leave in 2018.
The Times Up movement was founded on 1st January 2018 in response to the #MeToo campaign and which seeks to fight against sexual harassment in the workplace.
According to El Pais, Spain held huge marches in 2018 and 2019 on International Women's Day. In 2019, 350,000 people in Madrid and 200,000 in Barcelona attended the march to protest for better gender equality.
In 2019, The World Health Organisation changed its global manual of diagnoses to no longer classify 'transgender' as a mental and behavioural disorder.
According to an article in the Financial Times, 2019 saw a rise of women in political positions in Africa. Rawanda has over 60% of members of parliament who are women, and Nambia, south Africa, Senegal and Mozambique at least 40%.
Over the past decade, transgender rights have become more mainstream. Indeed, as stated in an article on ACLU only Minnesota had a law protecting transgender people from discrimination before this decade. Now, 13 states and the District of Columbia ban some sort of discrimination based on gender identity. Europe has also followed this trend, in 2014, for example On July 1, 2014, a new Dutch law on transgender rights came into force allowing transgender people to change the gender designation on their official identity papers. In the UK, gender reassignment was also included in the Equality Act in 2010 as a protected characteristic, ensuring that transgender people were now fully protected discrimination, harassment or victimisation in employment, and as users of private and public services.
Many countries begun repealing the historical laws that allow rapists to escape punishment if they marry their victims, including Lebanon, Jordan, Morocco and Tunisia and many other countries such as India have also made changes to their rape laws.